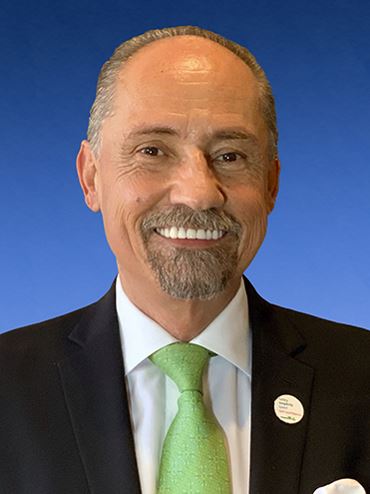 Jesus Cabrera
Vice President and General Director, South Region and South America
Jesus Cabrera is vice president and general director, South Region and South America, for Air Products.
Mr. Cabrera has over 25 years of industry experience from Infra, Air Products' joint venture partner in Mexico. There, he served as vice president, Commercial and Operations, with responsibility for the Commercial Business, Operations and Safety, and for three corporate divisions (Specialty Gases, Exports and Welding Mixtures). He also led initiatives in welding products, welding mixtures, technical support, installations, and productivity.
Mr. Cabrera is a respected leader in the Mexican gases industry, having served as president of the Mexican accreditation entity and president of the Gas Standardization committee (NORMEX).
He holds a bachelor's degree in Mechanical and Electrical Engineering from LaSalle University in Mexico City, and Business Management from IPADE (Instituto Panamericano de Alta Dirección de Empresa).
5/2021