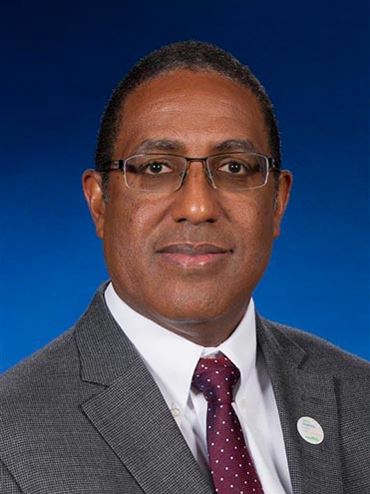 Raymond R. Bailey
Vice President, Environment, Health,
Safety and Quality
Raymond R. Bailey is vice president, Environment, Health, Safety & Quality (EHS&Q), at Air Products. He is responsible for establishing EHS&Q policies and standards, setting and tracking performance goals, and providing resources and ensuring global consistency within the EHS&Q organization.
Mr. Bailey joined Air Products in 1992 and subsequently assumed a diverse range of responsibilities. From 1999-2002 he was based in Taipei, Taiwan, where he served as the Electronics engineering and operations manager for the Asia region. Mr. Bailey served as global fab services manager from 2002-2005 and operations line manager for the U.S. west region from 2005-2011. He was EH&S director for Asia, based in Shanghai, China, from 2011-2014 and served as EH&S director for the Industrial Gases‒Americas division prior to assuming his current position.
Mr. Bailey holds BS and MS degrees in chemical engineering from Columbia University.
5/2017