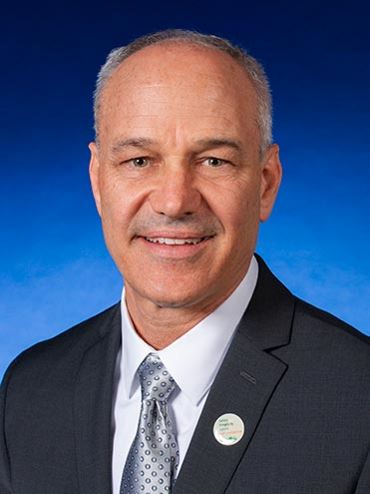 Timothy M. Schoenborn
Vice President, Western Region, Americas
Timothy M. Schoenborn is vice president, Western Region, Americas, at Air Products. He is responsible for the growth and profitability of the company's Industrial Gases business in the Western U.S. and Western Canada.
Mr. Schoenborn joined Air Products in 1990 as a project development engineer in the global engineering organization and subsequently transitioned into several sales and business development roles within the company's global Electronics Division. In 1999 he was appointed on-sites manager, North America-Electronics, where he ran the on-site and pipeline franchises for the business. Mr. Schoenborn joined the North America Liquid Bulk organization in 2002 and was appointed Midwest sales director, located in Chicago. In 2006 he was named business manager–Generated Gases North America, where he was responsible for running the on-site business within the region. Mr. Schoenborn was appointed director–Marketing and Commercial Technology for North America Liquid Bulk in 2014 and business manager, Western Region, Americas, in 2015.
Mr. Schoenborn holds a B.S. degree in engineering from the U.S. Naval Academy and an M.S. in business administration from Temple University. He served in the U.S. Navy Civil Engineer Corps prior to joining Air Products.
6/2019