Understanding Our Footprint
Carbon productivity is a measure of how much value is generated from the consumption of energy. We are working to improve our carbon productivity through several mechanisms including: improving the energy efficiency of our production processes and product distribution; increasing our use of renewable energy; pursuing opportunities to further deploy our carbon capture technology and expertise; and enabling our customers and their customers to avoid CO₂ emissions. Below are carbon productivity improvements for 2021, with improvements in efficiencies, intensities and costs avoided since our 2015 baseline year.

In 2021, Air Products realized a CO₂ emissions intensity improvement of four percent compared to the baseline year (2015). We expect the reduction of our CO₂ emissions intensity to accelerate in 2025 and beyond as we bring our blue and green hydrogen megaprojects onstream and continue working across the five areas related to our goal: carbon capture, carbon-free hydrogen, low-carbon projects, operational efficiency, and renewable energy.

CARBON PRODUCTIVITY
3.6%
improvement in ASU energy efficiency
$220 million
in cumulative energy and water costs avoided
4%
improvement in CO₂ emissions intensity (a)
27%
of purchased electricity from renewable sources
> 1.5 million
metric tons of CO₂e avoided through efficiency improvements (a)
>3 times
the ratio of CO₂e avoided by our customers to our own emissions (a)
Our direct (Scope 1) and indirect (Scope 2) CO₂ emissions are related to the energy we consume. In 2021, our Scope 1 GHG emissions, which are primarily from our HyCO operations were 14.8 million metric tons (MT), representing a 1.5 percent decrease from the prior year. Our Scope 2 emissions, which are due in large part to the electricity and steam we consume in our ASUs, were 9.4 million MT in 2021, which was an 2.4 percent increase from 2020. In 2021, Air Products enabled its customers and their customers to avoid 82 million MT of CO₂e, which was more than three times Air Products' combined Scope 1 and 2 emissions.
Our Scope 3 emissions were 7.6 million MT and included three categories: upstream fuel and energy related activities, use of sold products, and investments. We have initiated discussions with some of our largest suppliers and equity affiliates on reducing Scope 3 CO₂ emissions. Please see the GRI Content Index for additional information on the breakdown of our GHG data..
Our CO₂ emissions for 2021 were externally verified by GHD Limited.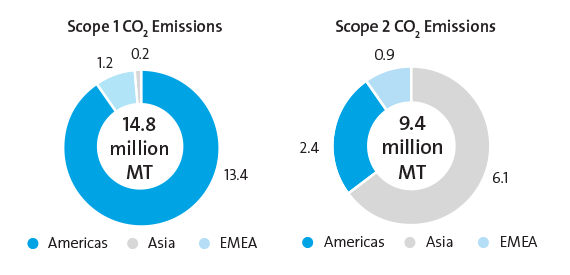 Fleet Efficiency
We have trucking fleets around the world that are focused on safely and efficiently delivering our products to our customers. To improve our distribution efficiency and reduce our Scope 1 CO₂ emissions, we have many initiatives underway, including investments in new trucks, trailers, technology, and facilities.
Continuing efforts to modernize our fleets with new, more efficient trucks have increased fuel efficiency. Distribution efficiency has also been improved through the addition of trailers with higher payloads. In 2021 we launched a program to convert our distribution fleet to hydrogen. We also have increased the number of hybrid cars in our vehicle fleet.
Technology is also key to improving distribution efficiency and we are using data to help our truck delivery drivers be more agile in addressing driving parameters they can control, such as revving and idling. This is complemented by improvements in scheduling that improve efficiency, reduce miles, and decrease return trips.
---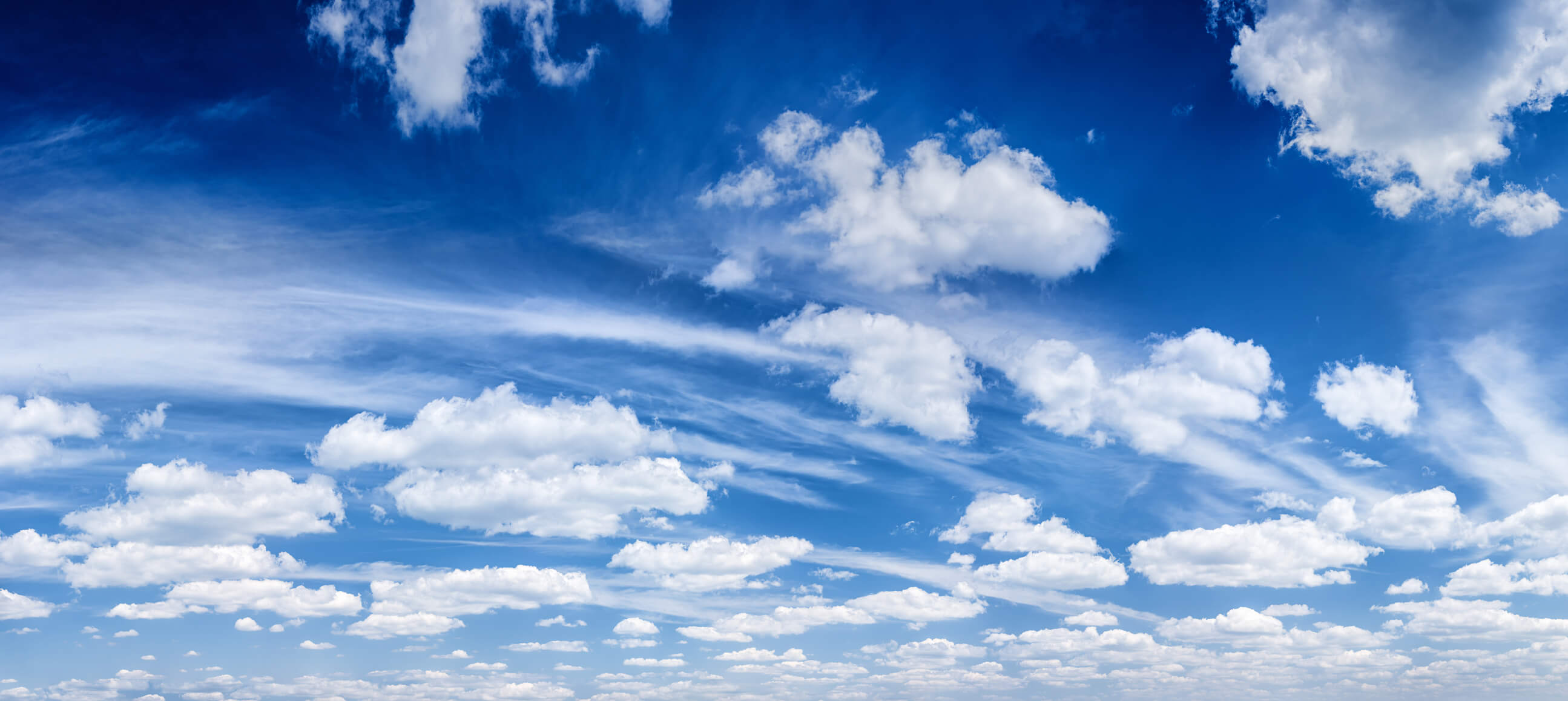 Climate Change Policy Statement
Climate change, energy consumption and water use are inextricably linked. Looking ahead, the world's population is expected to grow to over nine billion people by 2050, while their needs for energy, water and food will increase even faster. For these reasons, maximizing the efficient use of the earth's resources while minimizing environmental impacts is vital.

Air Products' long-standing strategy for responding to these challenges is straight forward. We enable our customers to reduce their environmental impact by providing cost-effective technologies and products that improve their energy and water efficiency and reduce emissions to the environment. At the same time, we strive to reduce energy and water consumption, as well as emissions, in our own operations through efficiency improvements and technological innovations. We are making real progress in these areas, as demonstrated by our environmental sustainability targets and related cost savings.