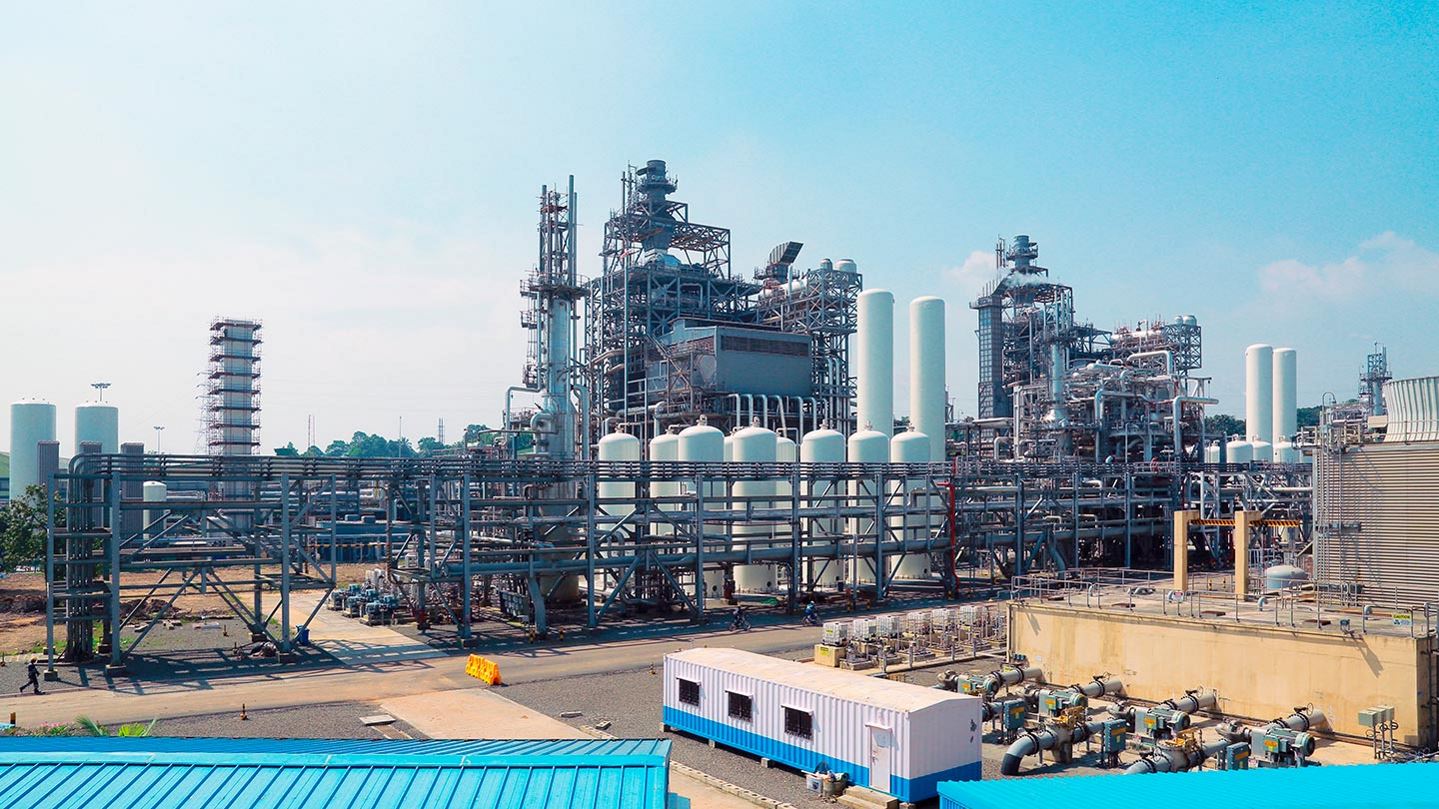 Hydrogen and Carbon Monoxide (Syngas)
Making more and cleaner transportation fuels means more hydrogen, and Air Products was the first industrial gas producer to see this trend some 20 years ago. Since then, we've held our position as the world's leader in on-site hydrogen supply to refiners around the world. At the same time, we are pioneering new clean energy technologies like hydrogen fueling, natural gas liquefaction and coal gasification to serve the changing needs of future industrial and energy markets.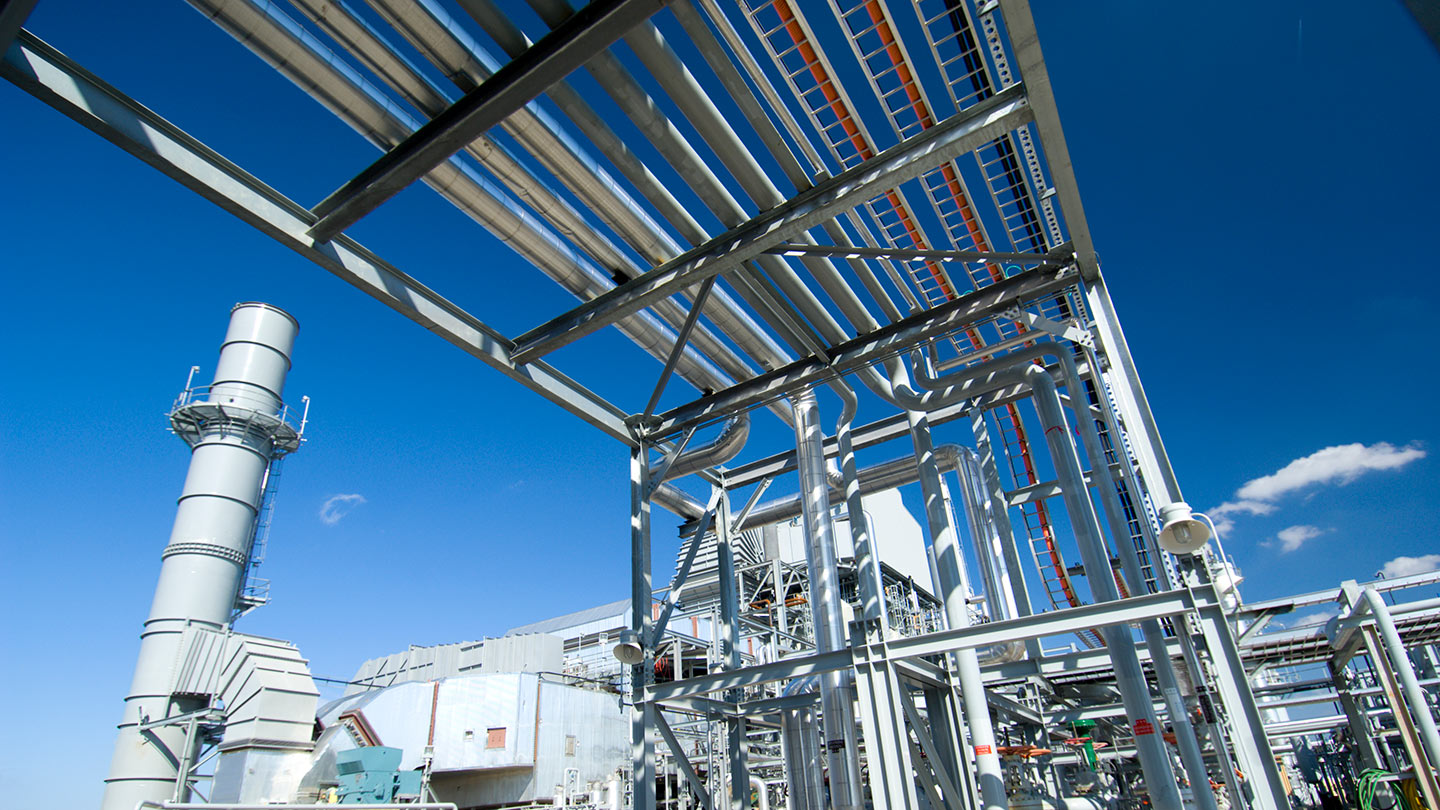 WORLD'S LARGEST HYDROGEN PIPELINE
Air Products' Gulf Coast hydrogen plant and pipeline supply network is the world's largest system of its kind. The 600-mile pipeline stretches from the Houston Ship Channel in Texas to New Orleans, Louisiana. Our hydrogen pipeline is fed by more than 20 Air Products hydrogen production facilities and provides over 1.4 billion standard cubic feet per day (over 1.5 million Nm3/hr) of hydrogen to refinery and petrochemical customers.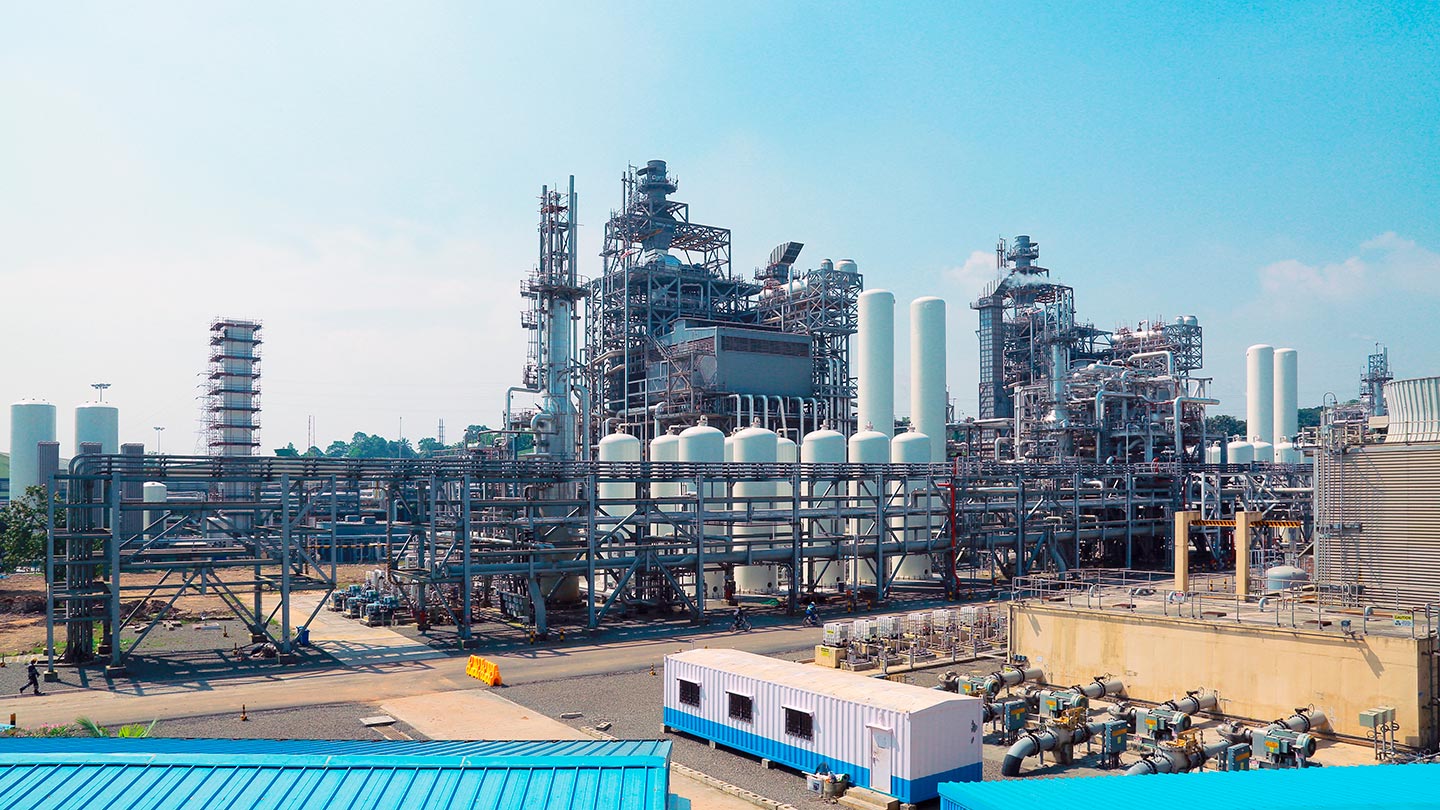 Project Execution Excellence for BPCL Refinery in India
Air Products has built, owns and operates a world-scale industrial gas complex that produces hydrogen, nitrogen, oxygen and steam within the Integrated Refinery Expansion Project of the BPCL Kochi Refinery located in India. The industrial gases manufactured at the complex enable BPCL to increase refining capacity by nearly two-thirds, from 190,000 to 310,000 barrels per day, while producing cleaner fuels that comply with Euro-IV/Euro-V specifications.

The Kochi Industrial Gas Complex is the largest of its kind in India in terms of investment and houses one of the most efficient and flexible HyCO (hydrogen/carbon monoxide) plants in Air Products' global plant fleet. The technologically-advanced plant, built using our proprietary technology, incorporates state-of-the-art safety features that also deliver reliability and environmental performance. A unique highlight of the plant is that the gas turbine is integrated into the design of the twin steam methane reformers. These are the first-ever twin steam methane reformers designed and built by Air Products with a combined capacity of 16.4 tonnes per hour of hydrogen production.

This world-class facility took more than 10 million man-hours to build without any safety incidents, representing true project execution excellence.
Innovative Large-scale Carbon Capture
Air Products, with its a rich history of innovation, owns and operates two world-scale steam methane reformers (SMRs) at Valero's 300,000+ barrel per day refinery in Port Arthur, Texas. The Port Arthur site was selected by the Department of Energy to host an innovative CO₂ capture facility based on economies of scale of capturing CO₂ from both SMRs.

Using Air Products' patent-protected technology, CO₂ that would normally go into the atmosphere is captured and used for enhanced oil recovery and then ultimately sequestered in the ground. Since 2014, our technology for carbon capture and sequestration at our Port Arthur facility has captured over five million metric tons of CO₂.
Count on Air Products' Expertise
Our industrial gases and innovative services and solutions can help you operate smarter, cleaner and more economically.
LEARN MORE