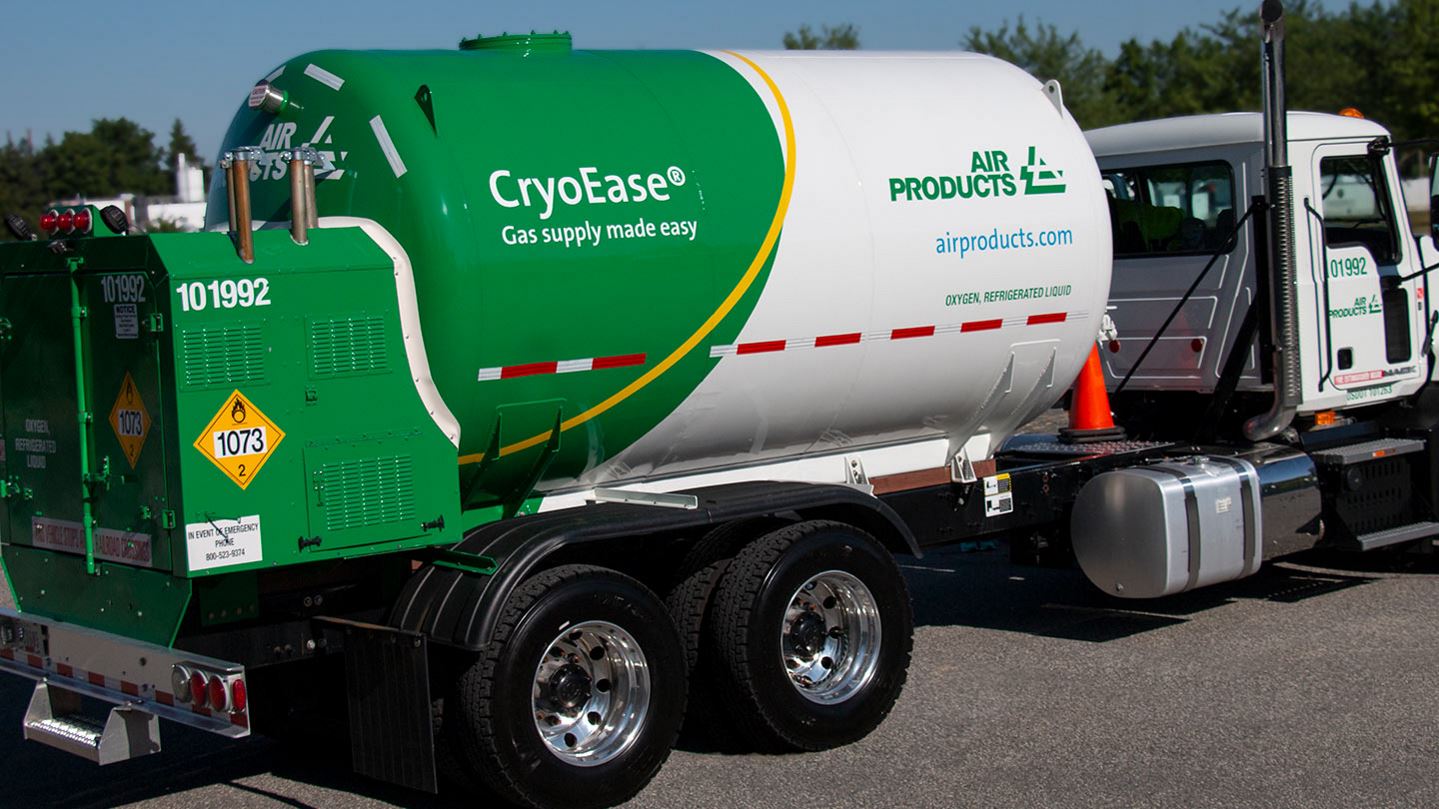 CryoEase® Service
A convenient and cost-effective, reliable gas supply solution
A compact on-site cryogenic tank that is regularly replenished by a specially-designed delivery vehicle. Air Products' CryoEase® Service offers the advantages of bulk supply to smaller volume users of nitrogen, oxygen and argon. With this gas supply solution, you can eliminate swapping full for empty cylinders and the inconveniences that come with it.
A wide range of CryoEase® tanks consumption levels and gas supply pressures. Air Products experts will work closely with you to tailor the right gas supply solution to tackle your challenges.
The CryoEase® Service is a unique mode of gas supply. Air Products has introduced this service to further our mission of delivering the ideal gas supply solution to industrial gas users.
Through over 70 years of experience in serving various industries all over the world, we understand the importance of a reliable gas supply has on your productivity and safety. Thousands of customers around the world already enjoy the convenience of the CryoEase® Service.
Air Products have already installed more than 10,000 CryoEase® tanks worldwide, bringing cost-effective, convenient, reliable and advanced gas supply services to customers across different industries.
Interested to learn more about CryoEase® Service?
Contact Us
Gases
Compressed argon gas and liquid argon in a variety of purities and in various modes of supply around the world thanks to our network of storage and transfill facilities.
Useful as a gas, for its inert properties, and as a liquid for cooling and freezing. Virtually any industry can benefit from its unique properties to improve yields, optimize performance and make operations safer.
In addition to its use as a respiratory gas for healthcare applications, its strong oxidizing properties benefit many industries by improving yields, optimizing performance, lowering costs and reducing carbon footprint compared to other fuels.