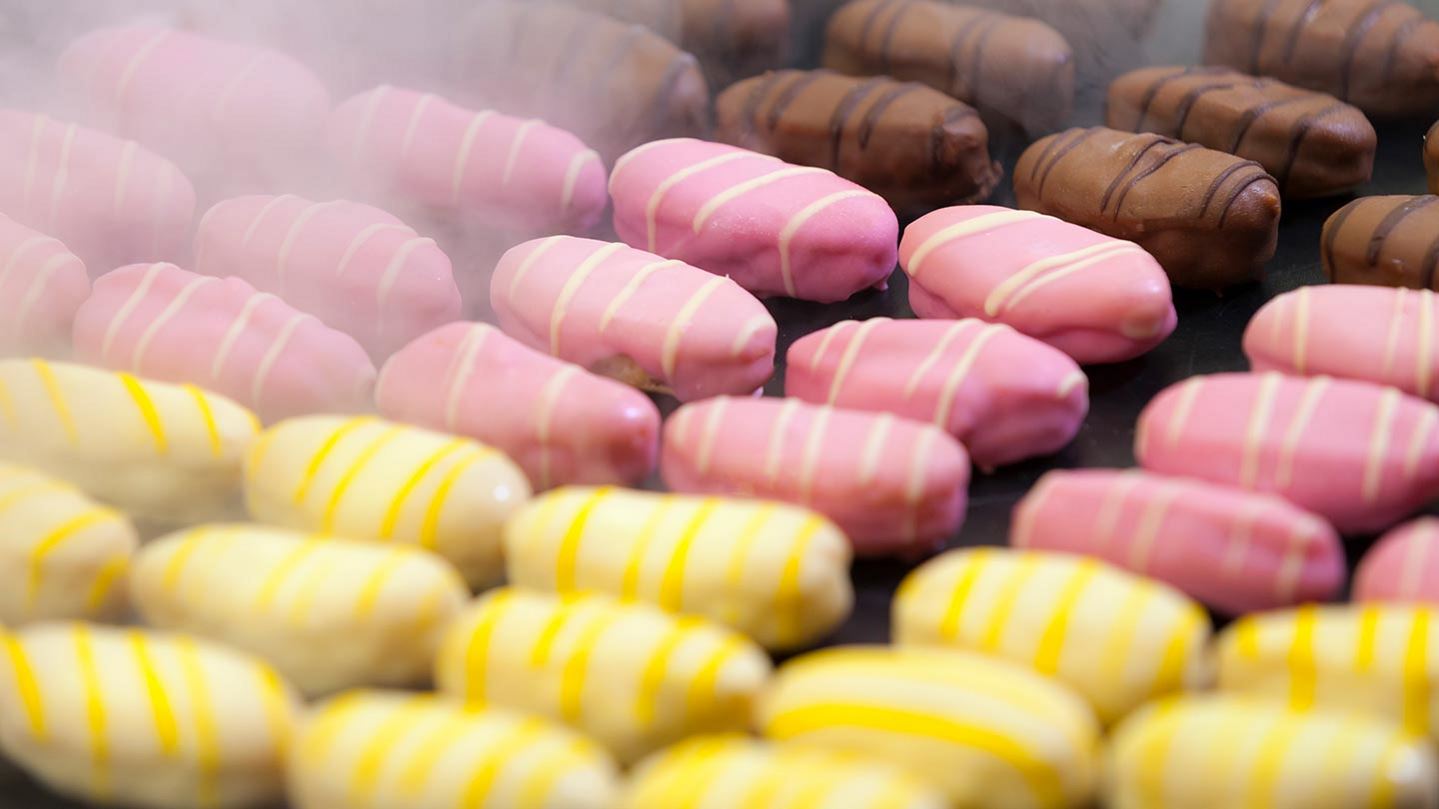 Nitrogen for Foods
A highly-efficient gas for food and beverages processors
Seventy-eight percent of the air that we breathe is composed of nitrogen. Gaseous nitrogen is widely used for its inert, non-reactive properties. Liquid nitrogen is used for its cryogenic properties enabled by its extremely low boiling point (-196°C/-320°F).
Our food grade nitrogen and nitrogen enabled food processing equipment are compliant with many relevant safety, quality compliance and hygiene legislation.
Whichever the quantities of food grade nitrogen you may need, from a single cylinder to packs of cylinders, liquid bulk or onsite generation, we have the capability and know how to supply you.
Increase Yield: See how liquid nitrogen can ease your sticky food situations.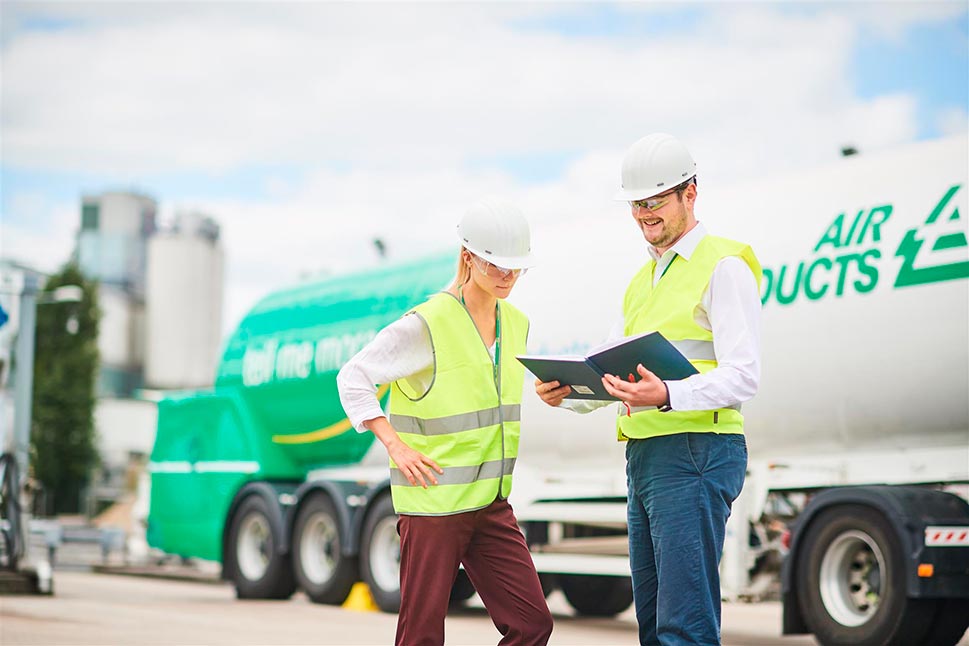 Air Products is a World-Leading Nitrogen Supplier
Global manufacturer of nitrogen
Reliable supply of industrial gases
Excellent record of meeting on-time needs
Industry leader in safety
Technical support when you need it
World-class customer service
Ask the Expert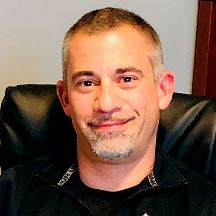 Justin Ruggiero
Food Applications Specialist, Americas
"How can I better understand my nitrogen usage?"
Measuring the quantity of liquid nitrogen (LIN) used during food freezing and chilling is vital to remaining operationally competitive. Unlike other materials, LIN can be troublesome to measure continuously, so it's important to implement a daily LIN use tracking program. This data provides a benchmark against which to measure your LIN use. The amount of LIN used continuously is less telling than the changes in use as time progresses. Did the new startup operating procedure make the freezing process more efficient? Did changing from an insulated pipe to a vacuum-jacketed pipe really save costs this year? Questions like these can be answered in pursuit of continuous improvement if LIN is tracked daily.
How do you get started on tracking your LIN usage? Air Products' Food Technology Specialists connect customers to the cost side of using LIN with daily tracking tools while providing the support and training to improve usage. Air Products' Freshline® solutions reflect our continuing commitment to the food industry, providing a single point of reference for customers.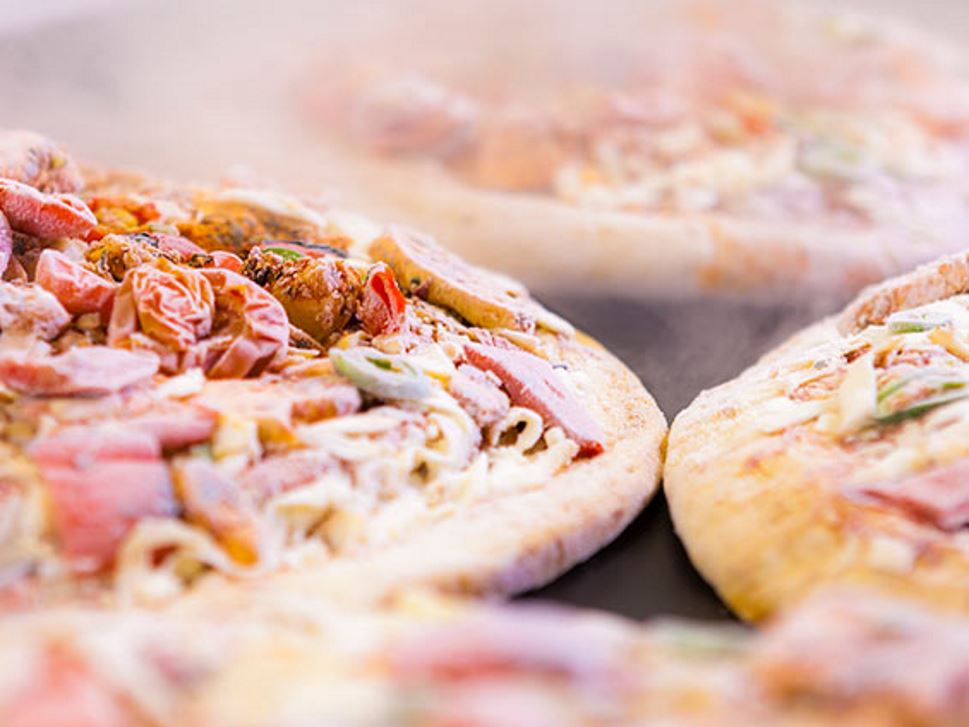 Why Use Liquid Nitrogen to Freeze or Chill your Products?
Liquid nitrogen, because of its ultra-cold temperature, allows food to be chilled or frozen in much less time than mechanical air blast freezing. It is the fastest freezing method known for individually quick frozen (IQF) foods. Which means more product processed in the same amount of time.
Product quality:
The extremely fast freezing process allows the water within the product to freeze into much smaller ice crystals, reducing the damage made to the product's cell walls. This means a better preservation of your product's texture, taste and moisture levels.
Our precise and repeatable fast chilling equipment will help you achieve a consistent end result for faster further processing and improved product quality.
Footprint: liquid nitrogen-based systems take up less space than other systems…up to half the space — in many cases.
Flexibility: nitrogen enabled freezing or chilling systems are up and running quickly and can deal with varying volumes.
Cost: equipment rental possibilities allowing minimal investment cost.
Download our free Gas Converter app
Convert weight and volume measures for nitrogen, oxygen, argon, hydrogen, helium, and carbon dioxide as well as liquefied natural gas (LNG).
Interactive Conversion Tools
Our interactive conversion formulas and relate to the chemical and physical properties of our cryogenic liquid and compressed gas products. Still have questions? Contact Air Products' Technical Information Center at 800-752-1597 (U.S.) or 610-481-8565 (other locations).
Weight And Volume Equivalents
Enter weight or volume for conversion values. Still have questions? Contact Air Products' Technical Information Center at 800-752-1597 (U.S.) or 610-481-8565 (other locations).