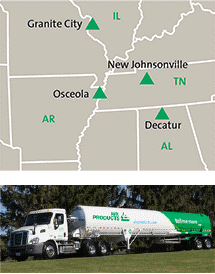 Delivering more than just gas. That's exactly what Air Products has provided to customers in the South Central U.S. since 1968 – safety and reliability, which means peace of mind for your operations.
Let's talk before you make your next industrial gas decision.
Please contact us at 1-833-NEED-GAS/1-833-633-3427 or info@airproducts.com.
Learn more about our Osceola Plant
Download The Osceola, Arkansas air separation plant data sheet