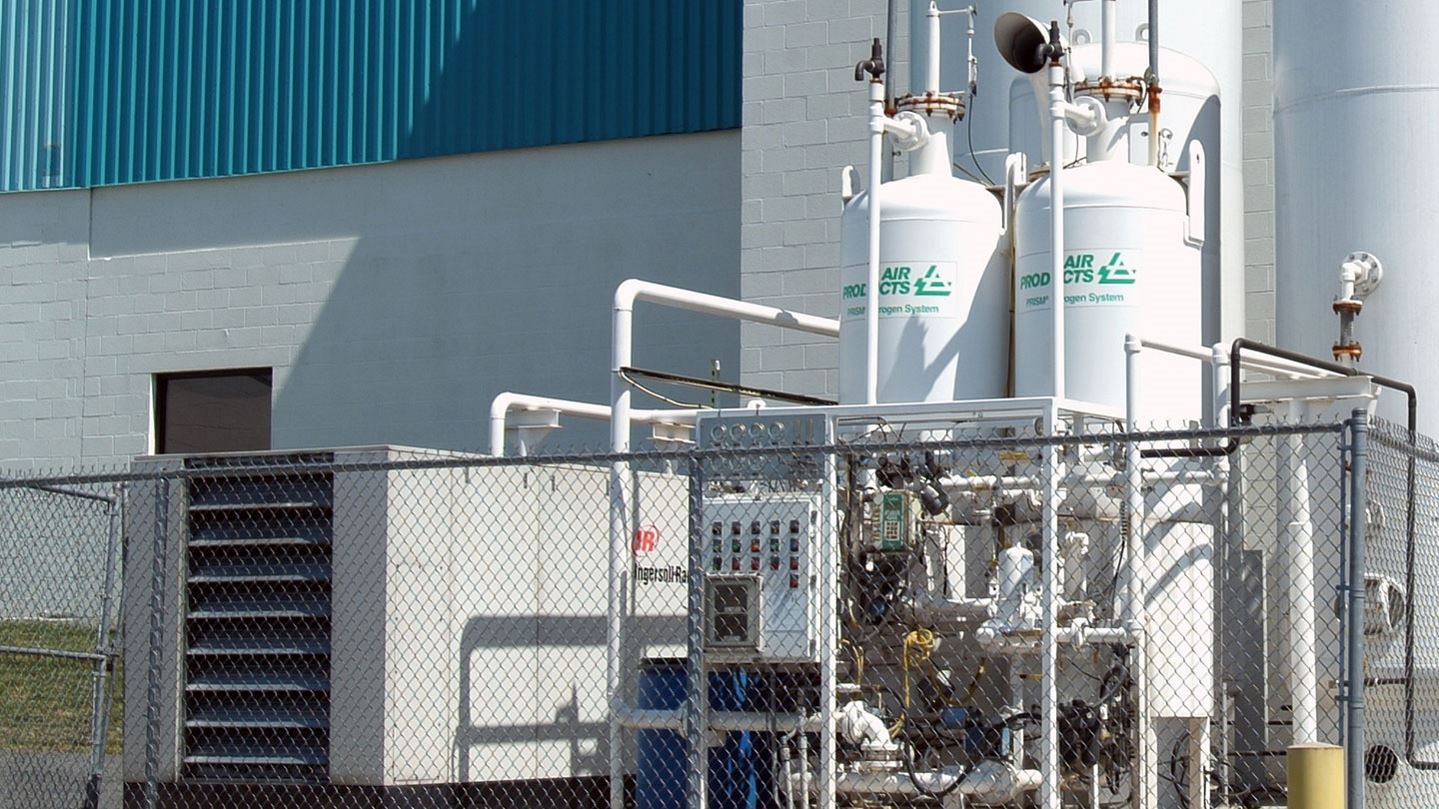 PRISM® PSA Systems - Pressure Swing Adsorption Plants for On-site Nitrogen Generation
On Demand. Made-to-Measure. Reliable Solution
Experience and technology. For over 50 years, nitrogen gas users have depended on Air Products PRISM® PSA (pressure swing adsorption) technology for convenient, reliable, and cost-effective on-site nitrogen gas generation. Our portfolio of nitrogen PSA plants meets a range of specifications, including purity, usage pattern, portability, footprint and power consumption, delivering industry-leading technology and reliability across a range of industries, applications, and volume requirements.
Whether you seek small or large volumes, low or high purity, and are looking for nitrogen solutions that adapt to your changing production needs, PRISM® PSA systems are used every day around the world to provide a safe environment, protect valuable products from contaminants and optimize performance in packaging and preserving applications.
Experience and technology are just two of the things you can count on with on-site gas supply from Air Products. PRISM® PSA systems also deliver fast and easy installation and integration to your operations as well as reliable and dependable nitrogen supply from an integrated system of gas generation and liquid backup for peak shaving.
Let us design the optimal, made-to-measure nitrogen on-site gas generation system and work with you for the lifetime of your nitrogen gas needs whether under a long term gas supply contract or with plant services and technical support under an equipment sale agreement.
Download PRISM® PSA Nitrogen Generation System brochure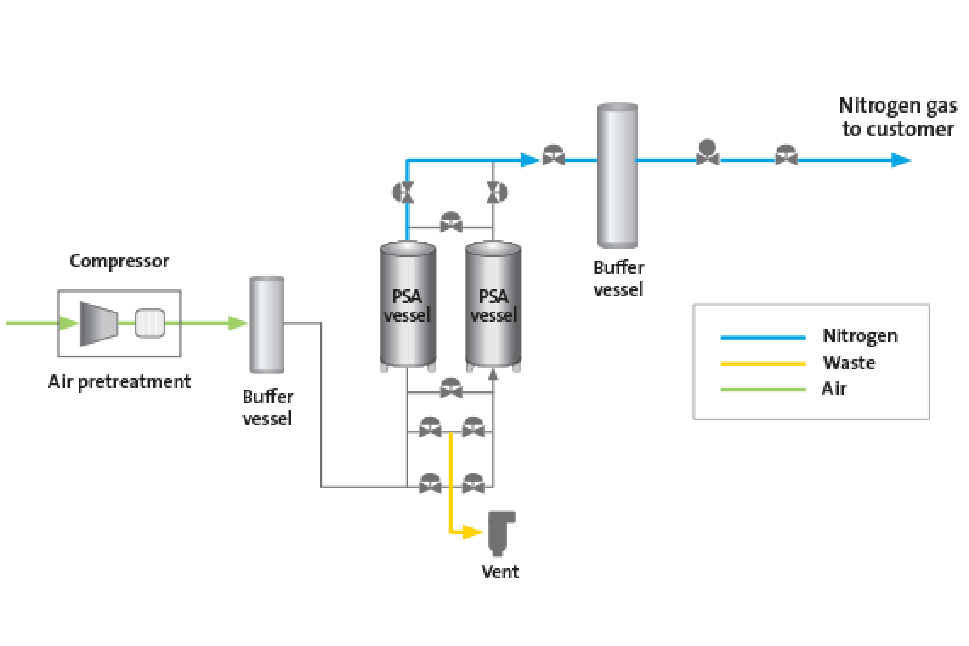 PRISM ® Pressure Swing Adsorption Process Overview
PRISM PSAs can economically produce nitrogen gas at flowrates from less than 2,000 scfh to greater than 60,000 scfh at purities of 95-99.9995%.
Air Products' pressure swing adsorption technology consists of four main operations:
Air compression
Air pretreatment
Adsorption/desorption
Product delivery
PSA systems compress an air stream, which passes through filters before flowing to adsorption vessels that adsorb the oxygen molecules and allow nitrogen to pass through at the desired purity. Automatic cycling of the two beds enables continuous production of nitrogen.
​Interested in on-site gas generation, plants and services?
Air Products PRISM® generators and on-site plants offer solutions for cost-effective, efficient, dedicated on-site supply of hydrogen, nitrogen, oxygen, and argon with added services and support for customer-owned plants.
Contact an On-site Specialist