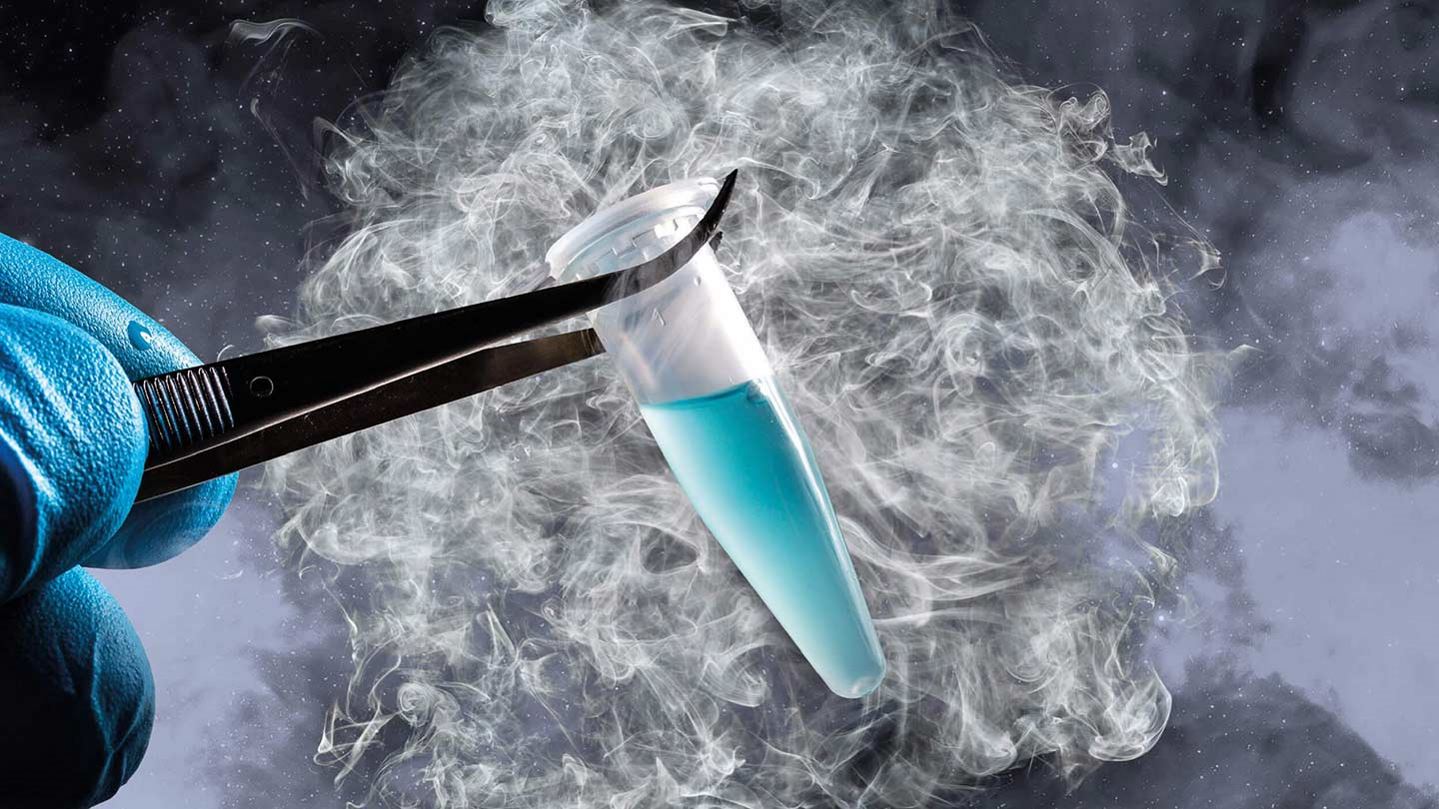 Cryogenic solutions for constant temperature control during the manufacture, storage and distribution of vaccines 
To maintain chemically manufactured drugs, biological preparations used in vaccines and other medicines at stable temperature, Air Products offers a range of effective and reliable cryogenic solutions that ensure temperature control during the manufacturing process as well as keeping the vaccine's "cold chain" at the right temperature during transportation.
For every stage, from manufacturing, storage to distribution, any type of vaccine can be safely stored and distributed to the point of use.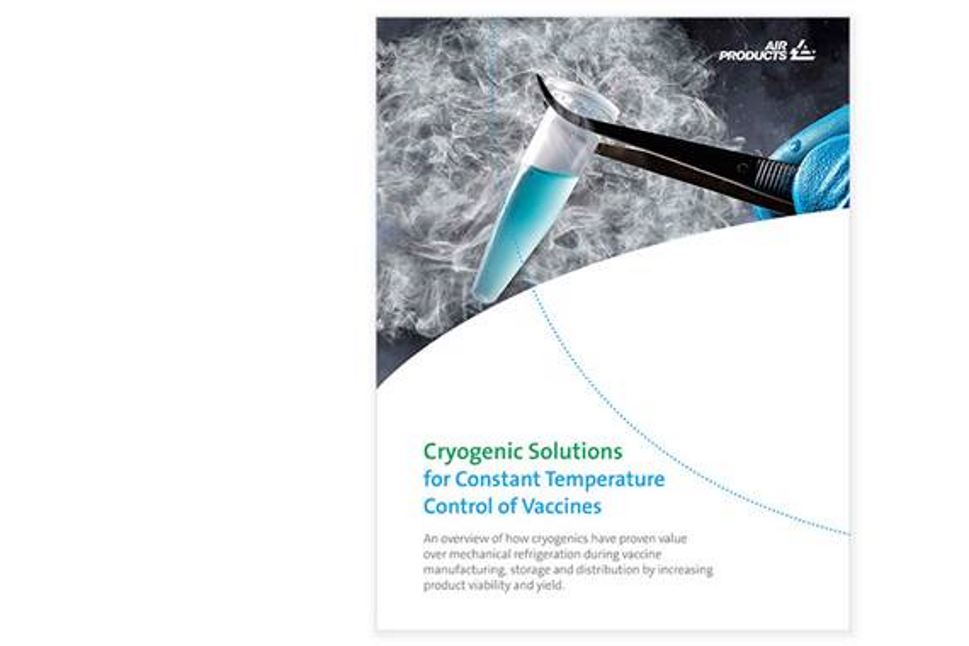 White Paper Cryogenic Solutions for Constant Temperature Control of Vaccines
Learn how cryogenic cold-temperature solutions have been gaining favor throughout manufacturing, storage and distribution offering greater efficacy, stability, and yield.

Download white paper
Our Cryogenic Solutions
Freezing
Cryogenic freezing equipment uses liquid nitrogen to optimize cooling and freezing time. Air Products' batch freezer and in-line chilling and freezing equipment is rapid, reliable and helps reduce cooling and freezing times. This helps to shorten the overall processing of pharmaceutical and biotechnology materials with minimal up-front capital investment.
Whether your process will require small or large storage capacities, we offer flexible cryogenic solutions. Our freezers can be operated at a wide variety of ultra-low temperatures.
Liquid nitrogen for rapid freeze-drying and increasing capacity in freeze-drying processes. Freeze-drying is a preferred method for stabilizing live, attenuated virus vaccines. It provides improved stability of vaccine formulations for shipment and storage. By having a lyophilized vaccine product, the shelf life is ensured, and handling is much less complicated.
Cryogenic spray crystallization to produce vaccines in freeze-dried, free flowing powder forms as porous, micrometer-sized, dense particles.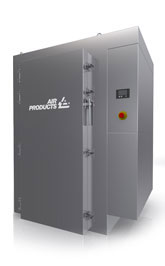 Storage
Nitrogen (LIN) for use in Cryogenic and ULT Storage Solutions for biological samples and vaccines at stable temperatures. Air Products provides liquid nitrogen in microbulk or bulk storage to supply storage freezers operating from -20°C to -196°C.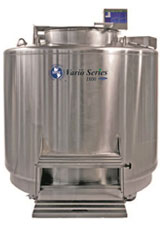 Transport
Dry ice for low temperature reactions, preserving vaccines, serums and tissues. With its high refrigeration capacity and lack of residue owing to sublimation, it is an excellent agent for shipping or storage. Dry ice is ideal for the preservation of vaccines and tissues, and to assist logistics service providers in the delivery of vaccines. Air Products supplies liquid carbon dioxide in microbulk or bulk quantities used to produce dry ice.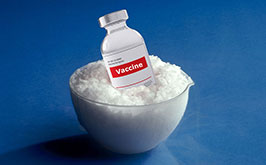 Want to know more?
To learn more about our cryogenic gas related solutions, contact us on 800-654-4567
Contact Us
Our global network at your service
As a world leading industrial gas supplier, we offer liquid nitrogen and carbon dioxide in a variety of purities and in various modes of supply thanks to our network of storage and transfill facilities